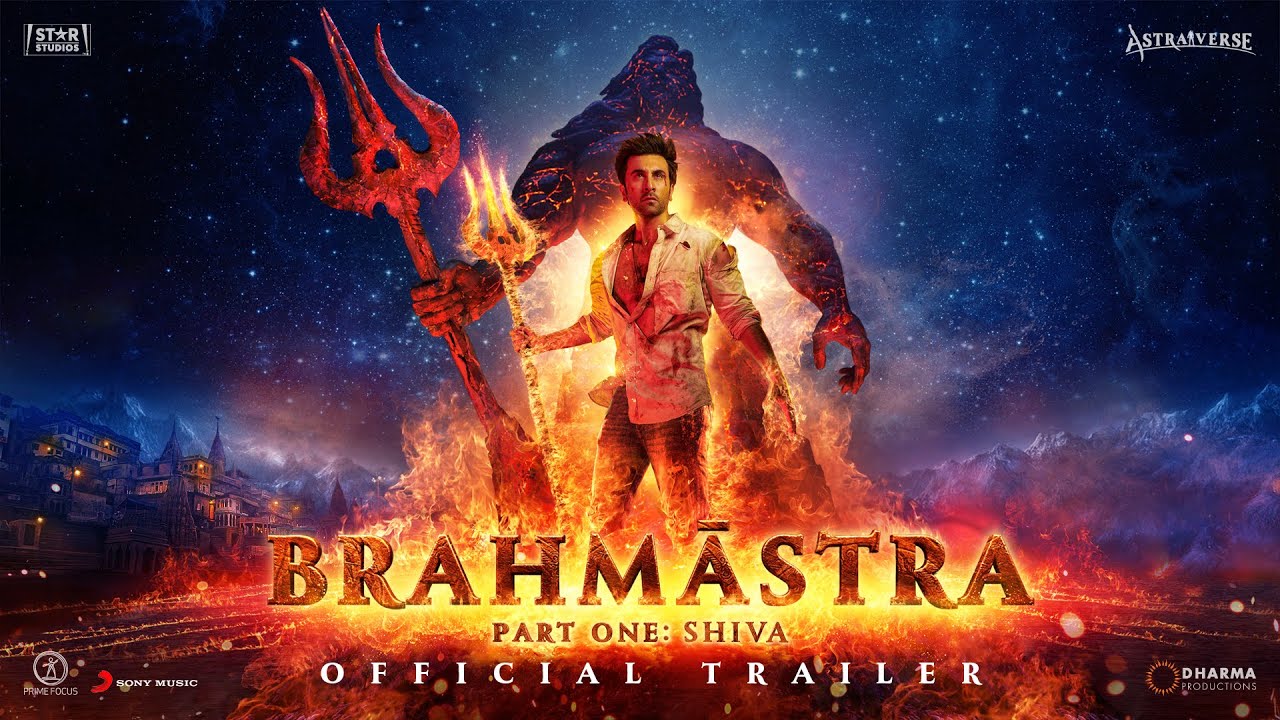 Brahmastra Part One: Shiva is a Hindi upcoming movie. Which was announced in July 2014 and after 8 years brahmastra official trailer was uploaded on 15 June 2022.
It is a new original cinematic universe inspired by deeply rooted concepts and tales from Indian history but set in the modern world, with epic storytelling of fantasy, adventure, good vs evil, love, and hope; all told using cutting-edge technology and never-seen-before visual spectacles. It is the Trilogy, a 3-part film franchise, and the beginning of India's first original universe The Astraverse.
Release Date: 9 September 2022
Budget: ₹300+ crore
Director: Ayan Mukerji
Producer: Karan Johar, Apoorva Mehta, Namit Malhotra, Ranbir Kapoor, Marijke Desouza and Ayan Mukerji
Songs: Kesariya, Kumkumala
Brahmastra Meaning
---
Brahmastra movie based on supernatural powerful ancient weapons known as Astra. Astra is a projectile missile invoked by reciting hymns (Mantra or Chants) like Arrows or Hand Guns. Brahmastra is capable to destroy the universe, capable of destroying creation and vanquishing all beings. It is the most destructive, powerful, and irresistible weapon mentioned in Hindu mythology. Which is created by Lord Brahma.
Brahmastra Story
---
BRAHMĀSTRA: PART ONE is the story of SHIVA – a young man and our protagonist, who is on the brink of epic love, with a girl named Isha. But their world is turned upside down because Shiva learns that he has a mysterious connection to the Brahmāstra and a great power within him that he doesn't understand just yet – the power of Fire.
Brahmastra Cast and Crew
---
Ranbir Kapoor as Shiva, a DJ
Alia Bhatt as Isha, Shiva's love
Amitabh Bachchan as Guru Arvind
Mouni Roy as Damyanti, the Queen of Darkness
Nagarjuna Akkineni as Anish, an artist
Divyendu Sharma as Kartikeya
Dhruv Sehgal
Saurav Gurjar
Shah Rukh Khan as a scientist
Brahmastra Star Cast Salary
---
Ranbir Kapoor: Rs. 25-30 crore
Alia Bhatt: Rs 10-12 crore
Amitabh Bachchan: Rs. 8-10 crore
Mouni Roy: Rs. 3 crore
Dimple Kapadia: Rs. 1-2 crore
Akkineni Nagarjuna: Rs. 9-11 crore